Did you take Zofran while pregnant and have birth defect complications?
Get a Free Case Review

Zofran (ondansetron)5-HT3 receptor antagonists
Zofran is medication to treat nausea and is generally prescribed to patients who have undergone cancer treatments such as chemotherapy, radiation therapy and surgery. As Zofran became popular Doctors began to prescribe it to pregnant women in order to treat morning sickness. Glaxo the manufacturer of Zofran had prior knowledge of a potential increase in birth defects, but continued to market the drug. Women are now bringing lawsuits against Glaxo because of these side effects.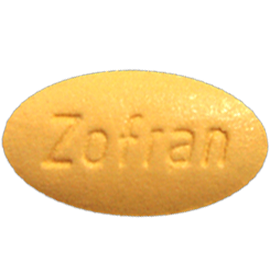 What is Zofran?
Zofran (Ondansetron) belongs to a class of medications called 5-HT3 receptor antagonists and works by blocking the action of serotonin, a natural substance that may cause nausea and vomiting.
Zofran is prescribed to patients with nausea and vomiting who have undergone cancer chemotherapy, radiation therapy and surgery. It is not prescribed to not for preventing nausea or vomiting that is caused by factors other than cancer treatment or surgery.
Manufactured and sold by GlaxoSmithKline, it was the first in its class, and the FDA approved its use in 1991. While the Zofran is only approved for use in treating nausea and vomiting after chemotherapy, radiotherapy or after surgery, doctors will sometimes use it for off-label uses such as treating stomach problems in children and morning sickness in expectant mothers.
Most frequent Zofran reactions
The U.S. Food and Drug Administration (FDA) regulates over-the-counter and prescription drugs in the United States, including biological therapeutics and generic drugs. This work covers more than just medicines. For example, fluoride toothpaste, antiperspirants, dandruff shampoos and sunscreens are all considered drugs.
An adverse event is submitted to the FDA to report any undesirable experience associated with the use of a medical product in a patient. For drugs, this includes serious drug side effects, product use errors, product quality problems, and therapeutic failures for prescription or over-the-counter medicines and medicines administered to hospital patients or at outpatient infusion centers.
Regarding more information related to this product please check out this link to the FDA website.
Call now to discuss your legal options.
Current Zofran Lawsuits
Currently law firms are accepting claims against Glaxo. The claims are being made to hold Glaxo liable for injuries suffered by babies whose mothers took the medication while pregnant. Court documents show that Glaxo knew as early as 1992 that Zofran presented "unreasonable risk of harm" to fetal development and continued to market the drug to pregnant women.
If you or a loved one has suffered from birth defects from taking Zofran, you may be eligible to file a lawsuit or join a Zofran class action lawsuit.
We want to hear from you
Speak with a representative now
Get Your Free Case Evaluation