Did you experience substantial weight loss cancer after taking Benicar?
Get a Free Case Review

Benicar (olmesartan medoxomil)reduce blood pressure
Many doctors prescribe Benicar to lower blood pressure in patients who…Although it has proven effective in lowering blood pressure, there can be very negative side effects. One of the major drawbacks is that the drug can lead to severe, chronic diarrhea resulting in substantial weight loss. A growing number of patients have been using the legal system as a way to receive compensation for the medical bills, pain, and suffering associated with these side-effects.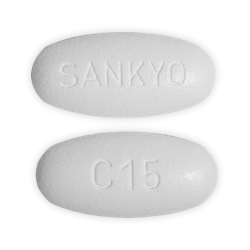 What is Benicar?
Benicar can help lower uncontrolled high blood pressure. It has a specific medical agent designed to block angiotensin II which is the chemical in your body that tightens and narrows blood vessels resulting in higher blood pressure. By blocking this specific chemical, Benicar can help lower blood pressure by helping your blood vessels relax and widen. Benicar also adds a medicine that decreases the water content in the body since water retention is also a factor in higher blood pressure.
Most frequent Benicar reactions
The U.S. Food and Drug Administration (FDA) regulates over-the-counter and prescription drugs in the United States, including biological therapeutics and generic drugs. This work covers more than just medicines. For example, fluoride toothpaste, antiperspirants, dandruff shampoos and sunscreens are all considered drugs.
An adverse event is submitted to the FDA to report any undesirable experience associated with the use of a medical product in a patient. For drugs, this includes serious drug side effects, product use errors, product quality problems, and therapeutic failures for prescription or over-the-counter medicines and medicines administered to hospital patients or at outpatient infusion centers.
Regarding more information related to this product please check out this link to the FDA website.
Call now to discuss your legal options.
Current Benicar Lawsuits
In 2013, former Benicar users filed a lawsuit against Daiichi Sankyo, Inc. The claims are being made to hold Daiichi Sankyo liable for pain and suffering while taking the mediciation.
If you or a loved one has suffered from the adverse effects caused by taking Benicar, you may be eligible to file a lawsuit or join a Benicar class action lawsuit.
We want to hear from you
Speak with a representative now
Get Your Free Case Evaluation