Did you develop diabetic ketoacidosis after taking Invokana?
Get a Free Case Review

SGLT2 Inhibitorstype 2 diabetes treatment
SGLT2, or Sodium-Glucose CO-Transporter 2 Inhibitors, are a class of drugs used to treat Type II Diabetes. SGLT2 Inhibitors control blood sugar levels by stopping the glucose from being reabsorbed into the blood. Researchers ahve found that in some cases, the use of SGLT2 Inhibitors may cause diabetic ketoacidosis [explain]. Currently, attorneys are actively looking for users who ahve suffered from diabetic ketoacidosis because of the use of SGLT2 Inhibitors.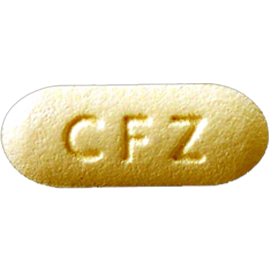 What are SGLT2 Inhibitors?
SGLT2 (Sodium-Glucose Co-Transporter 2) Inhibitors are a newer cateogry of Type II Diabetic drugs. The first drug in this class, Invokana by Johnson & Johnson, was approved for use by the FDA in March 2013. A number of other drugs followed soon after. Basically, SGLT2 Inhibitors help to control blood sugar levels by stopping the glucose from being reabsorbed by the blood.
When a normal person consumes good, their body produces insulin to process the sugars in the food. People with Type II Diabetes no longer work this way and develop a resistance to insulin. Eventually, their pancreas cannot keep up with the demand for insulin which causes their blood sugar levels to rise. The SGLT2 Inhibitors prevents this by stopping the sugar from being reabsorbed into the blood.
SLGT2 Inhibitor Drugs Include:
Farxiga (dapagliflozin)
Invokana (canagliflozin)
Invokamet (canagliflozin and metformin)
Jardiance (empagliflozin)
Glyxambi (empagliflozin and linagliptin)
Xigduo XR (dapagliflozin and metformin extended-release)
Call now to discuss your legal options.
Current SGLT2 Inhibitor Lawsuits
Attorneys are actively accepting cases involving SGLT2 Inhibitors if the user has developed diabetic ketoacidosis.
Current drugs included in possible lawsuits are:
Canagliflozin, marketed as Invokana, manufactured by Johnson & Johnson's Janssen Pharmaceuticals
Canagliflozin and Metformin, marketed as Invokamet, also manufactured by J&J's Janssen Pharmaceuticals
Dapagliflozin, marketed as Farxiga, manufactured by AstraZeneca
Dapagliflozin and Metformin extended-release, marketed as Xigduo XR, also manufactured by AstraZeneca
Empagliflozin, marketed as Jardiance, manufactured by Lilly and Boehringer-Ingelheim
Empagliflozin and Linagliptin, marketed as Glyxambi, manufactured by Lilly and Boehringer-Ingelheim
It is important for anyone who has dealt with this issue to seek legal representation immediately. Our lawyers will present your case along with those of the many others who have suffered disability and death as a result of SGLT2 inhibitor use, and seek the financial compensation you deserve.
We want to hear from you
Speak with a representative now
Get Your Free Case Evaluation